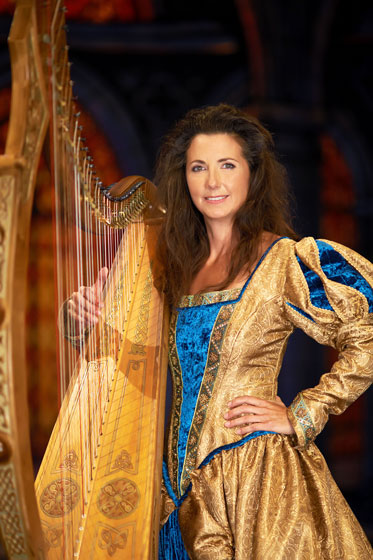 As a soloist and with her ensembles, Lori Pappajohn has performed in Canada, the United States, Chile, Britain, Ireland and Greece. Lori Pappajohn has also toured for Community Concerts, a division of Columbia Artists, New York. She was nominated BC Touring Artist of the Year by the BC Touring Council for her "artistic and performance excellence with Winter Harp." She is also the recipient of the Bernie Legge Cultural Award for her outstanding contribution to the arts in New Westminster as both an artist and a newspaper reporter.
The Celtic harpist and singer has been featured at numerous events including the World Harp Congress, the International Jazz and Pop Harp Conference, the International Folk Harp Conference and with New York's Isadora Duncan Institute.
A composer, arranger and an award-winning journalist, Lori Pappajohn and Winter Harp have 14 recordings. Winter Harp, now in its 25th year, has been showcased on television and radio. Lori Pappajohn is a faculty alumnist of B.C.'s International Celtic Harp School which features acclaimed harp teachers from around the world.